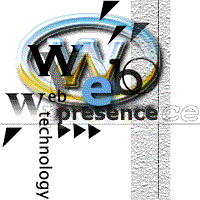 Webpresence Technology, is a Malaysian company that provides support and services to enable corporations to understand, master and exploit Internet-related technologies. The RapidReasoner is a Java Case-Based Reasoning system that can provide simple diagnostic advice or product selection on the Web. An interactive demo is available.
A full review and feature comparison of other CBR tools is given in the recent book Applying Case-Based Reasoning - techniques for enterprise systems.

shallow diagnosis, product selection, help desks & customer support on the web.

Any web browser that supports Java.

Webpresence Technology
4 Jalan USJ 3/2F
Taman Seafield Jaya
47600 Petaling Jaya
Selangor Darul Ehsan
MALAYSIA
Phone +(603)7376792
Fax +(603)7376798
webpres@webpres.po.my
http://www.jaring.my/webpres